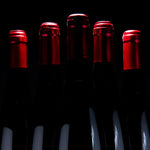 Wine drinking is a multifaceted experience. Each grape has complexities and a rich uniqueness - the ability to transport you to a place of wonder, curiosity and delight. We believe that the opportunity to enjoy and savor the specific varietals of a wine should not be reserved exclusively for sommeliers.
---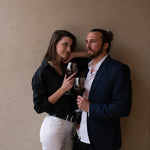 For a limited time only, get 30% off the entire website. At Roberts Wineware, the science of taste perception drives our products. Although we believe that wine is a remarkable and exceptional drink, the key to getting the best taste experience with stemware is neither remarkable nor exceptional.  It's simply science - accessible to everyone. Roberts Wineware empowers your sense of taste to perform at its very best. The Taste Stimulating Textures™ near the outer rim provoke neural receptors on the lips and tongue. This in turn, encourages saliva to flow and improves the sensation and recognition of flavors. There...
---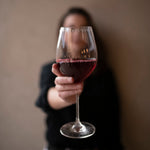 We are pleased to announce the launch of Roberts Wineware's newly designed website: www.robertswineware.com. Since our conceptualization, we have redefined the way wine is consumed. Wine is a sensual pursuit. Our wine glasses not only reflect this, they enhance it. We don't mean to gloat, but that is no easy feat. We believe our website also should reflect the quality of our glassware: beautiful, elegant and easy to use. Check out some of our favorite features: Shop Our glassware is more than a glass...it's an experience. With our new Shop section, we are redefining your shopping experience, from start to end. Learn what goes into the design...